Hi,just wanted to know tat is anyone own ferrets here?
im jus come back from Taipei for CNY holidays , and found that there is some ferrets owner here, but obviously , it's less than Taiwan and many ppl dun even know wat is ferret.
introduce my ferrets to u all and wish tat can find someone who knew ferrets , love ferrets or interested with ferrets.
my lovely babies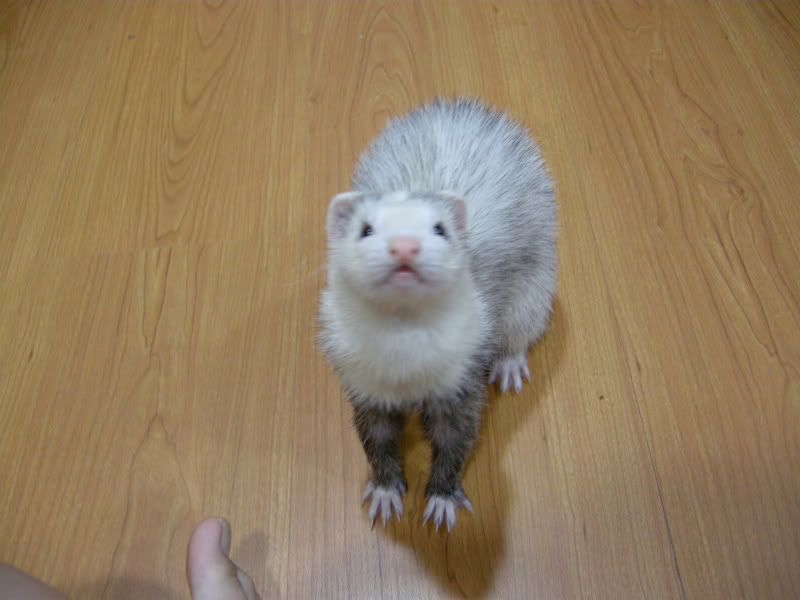 this is my 1st baby , she is a girl and she was abandoned at a petshop when i 1st saw her.
Even the petshop owner lied to me , i never regret to have this baby. She is sooooo cute and obedient.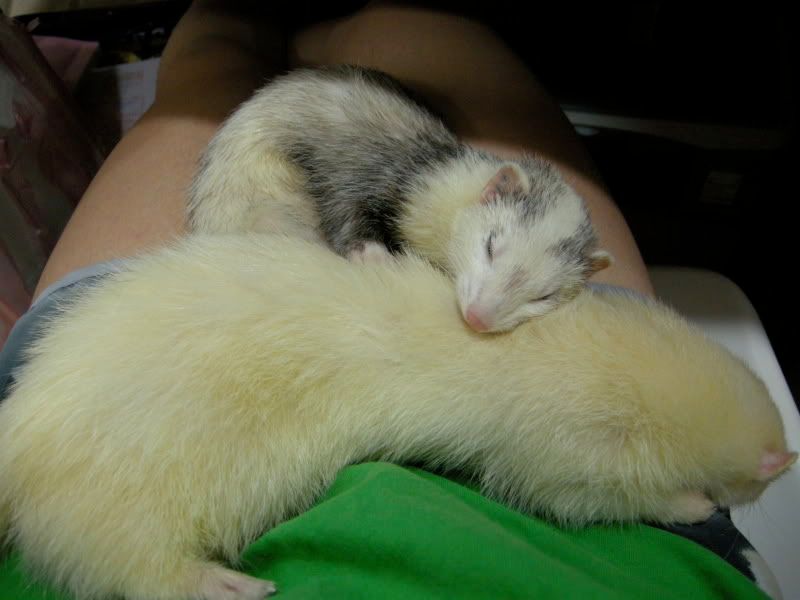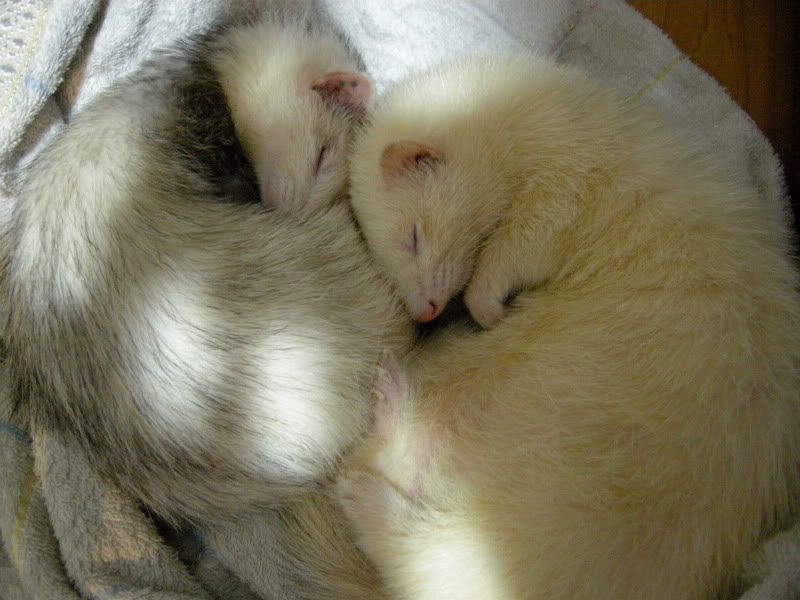 after i took baby into our life , i was worried and decided to have 1 more ferret as her companion.
then i found Meimei , a 5 mth baby ferret , hyper active and she liked to fight with her ex-owner's cat.
luckily she love Baby and they became very close and good sisters.
Anta is my 3rd ferret , he is a cute boy.love to sleep on the bed with me.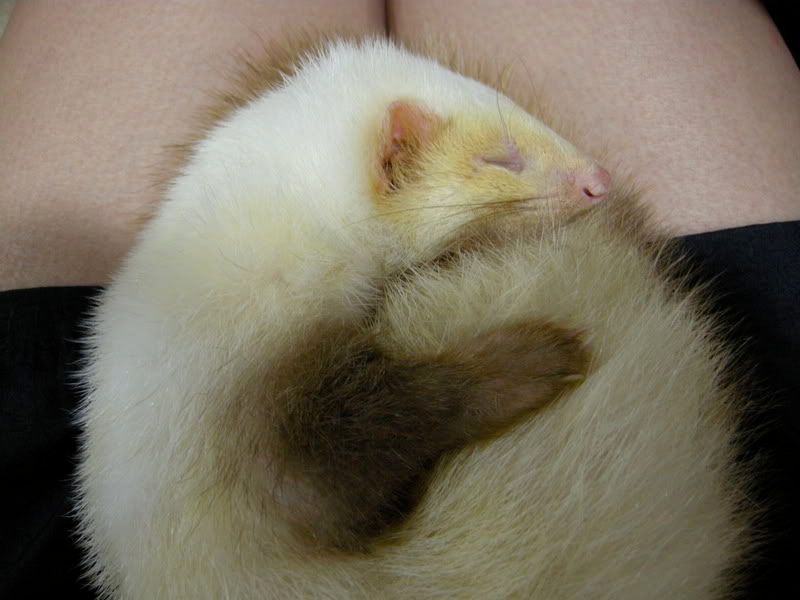 and here is his wife -- Tea 茶茶
she is shy ,very sensitive and nervous.Once she came to our home , she will bite me when she get shock.
but i know tat she doesnt mean tat.She is the only 1 love to bath and swim in the bathtub.